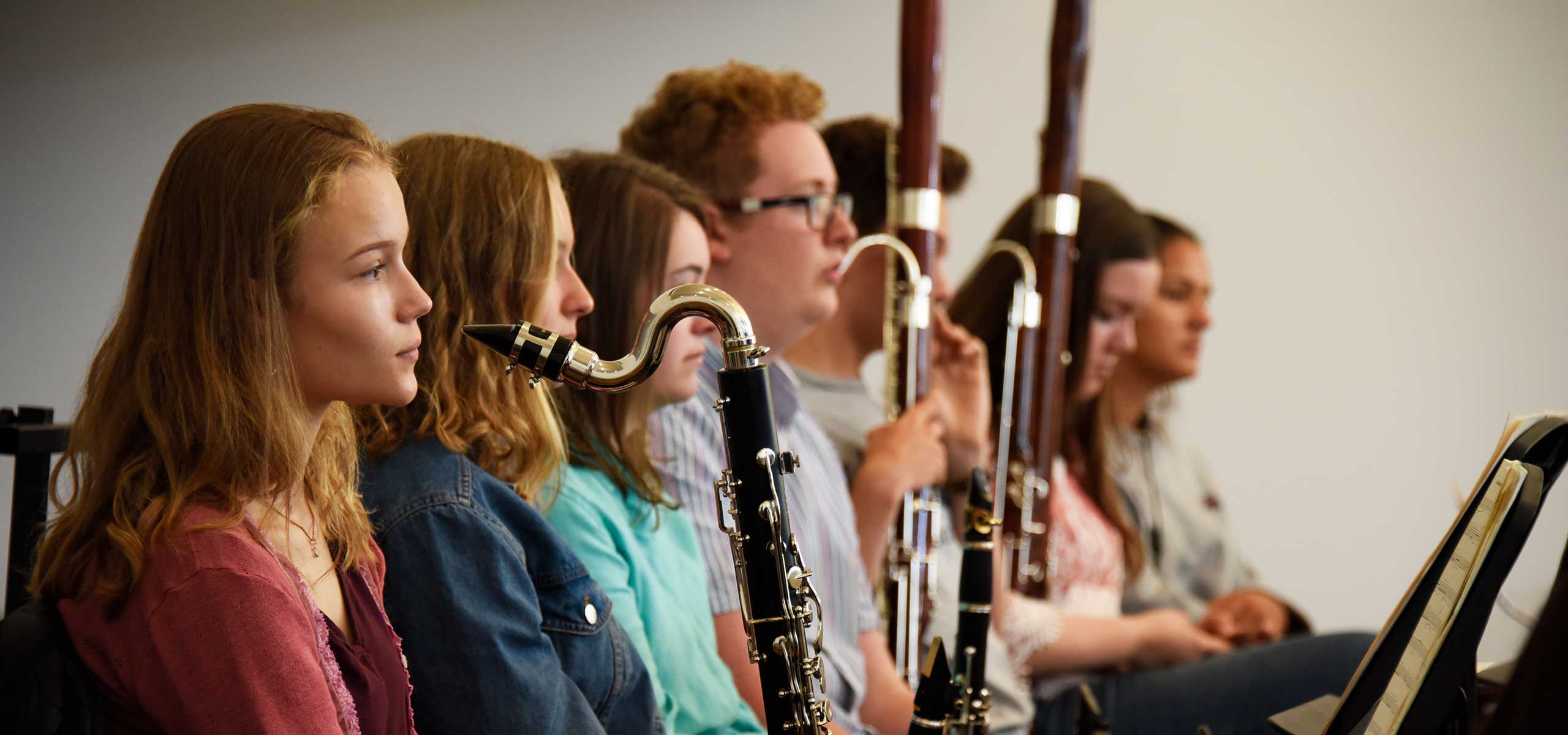 South London Youth Orchestra is an orchestral experience designed to nurture and train young musicians to be inspired orchestral players, encouraging them to perform to their highest abilities.
Established in the home of James Allen's Saturday School for the Performing Arts, SLYO was launched in August 2010 with just 60 local young musicians. Now SLYO has hundreds of members and is a family of four orchestras each offering vision, ambition and excellence.  At the heart of our organisation are professional conductors, outstanding tuition from the best musicians in the profession and fine repertoire.  We serve the diverse and wide communities of South London and beyond, and our collaborating orchestras work with beginners to advanced students aged 7-18.
All SLYO courses and concerts take place at JAGS in Dulwich SE22. Purpose built facilities and wonderful concert venues provide excellent homes for each of our orchestras - The Vaughan Williams Auditorium for SLYO 1 and 2, The Holst Hall for SLYO 3 and the Prep Hall for SLYO 4.
SLYO meets three times a year during the major school holidays and accepts up to 300 students on Summer, Winter and Spring courses.  Our courses run for 3-4 days and culminate in inspired final performances. Each day is split into a combination of full and sectional rehearsals so that musical progress can be maximized and there are break times dotted throughout the day allowing plenty of time for relaxing and socialising. With all four orchestras on site at the same time there is always someone to share free time with.
Once a member of SLYO we encourage our young musicians to attend regularly, but if they are unable to do so they are most welcome to re-join us in the future where spaces permit. Regular membership of course allows for exciting and challenging repertoire to be explored and brings clear musical and social benefits but we are equally aware that it may be impossible to commit to us every term.
With SLYO you can expect life-long friendships, leadership and artistic collaboration with an underlying aim to bring a fresh musical experience to the heart of South London.
To find out which orchestra your child is ready to join please explore our family of orchestras.